T & S Graphics And Advertising, Inc. has gone through many changes during its more than 45 plus years in the advertising and printing industry. It originally started as a design studio and grew from there to become a full service agency. We are proud to offer creative design (brochures, catalogs, direct mailings, packaging, publication ads, etc.) photography, printing (sheet fed or web, 1 color to full color) and complete web design and hosting.

It is our belief that you should never pay for something that you don't want. Because of this belief, we are willing to create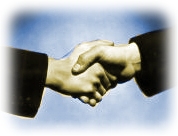 a sample of a project (print only) that you are planning to do. There is no cost or obligation to you. If you like what we have  created, then we will give you a written estimate to complete the project. Of course, you must be completely satisfied with the finished product.

The bottom line is: We work with you, not for you! We both have the same objective in mind – to maximize your exposure and minimize your cost, be it "conventional" printing or via the web
Check out our others websites: PhotosBySMF.com fine art photography for charity and USAisFirst.com sportswear and gift-wear where 20% of your purchase goes to Veteran's organization